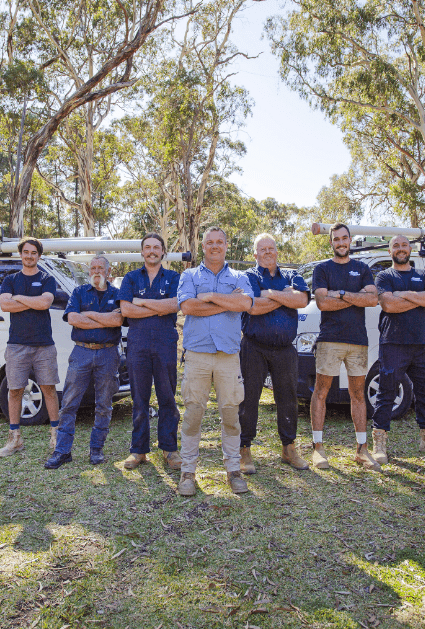 With Over 125 Years Combined Experience, We Take Pride In The Quality Of Our Workmanship
Welcome to Free Flow Plumbing
With 5 fully equipped mobile workshops and 2 utility vehicles ready to roll on your job, Free Flow Plumbing can guarantee prompt service for all plumbing and gas-fitting jobs, from a simple dripping tap to a hazardous gas leak. Stocking only the best quality fittings and tools from highly regarded suppliers, we make sure to get the job done fast and right—every time.
Our customers range from mums and dads to multi-national companies. Some of our long-standing satisfied customers include the following:
• Stamford Grand Glenelg – Since 2010
• Catering Aids – 22yrs
• CBRE, Stockland Retirement Villages - 12yrs
• Baptist Care (SA) – 15yrs
• Southern Adelaide Health Institute (formerly Blackwood Hospital) – 19yrs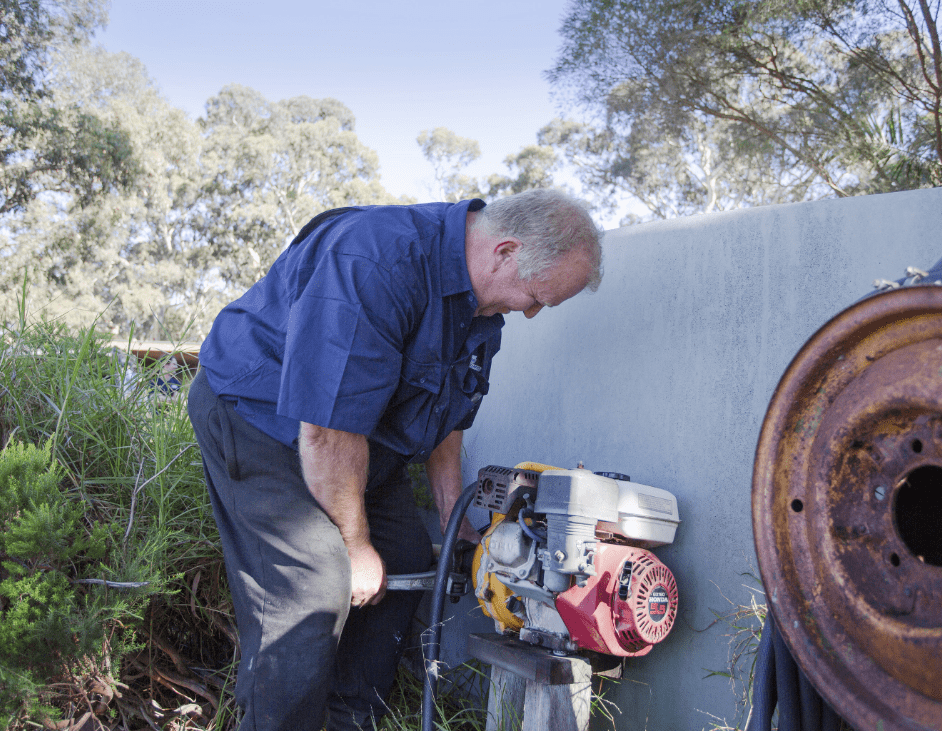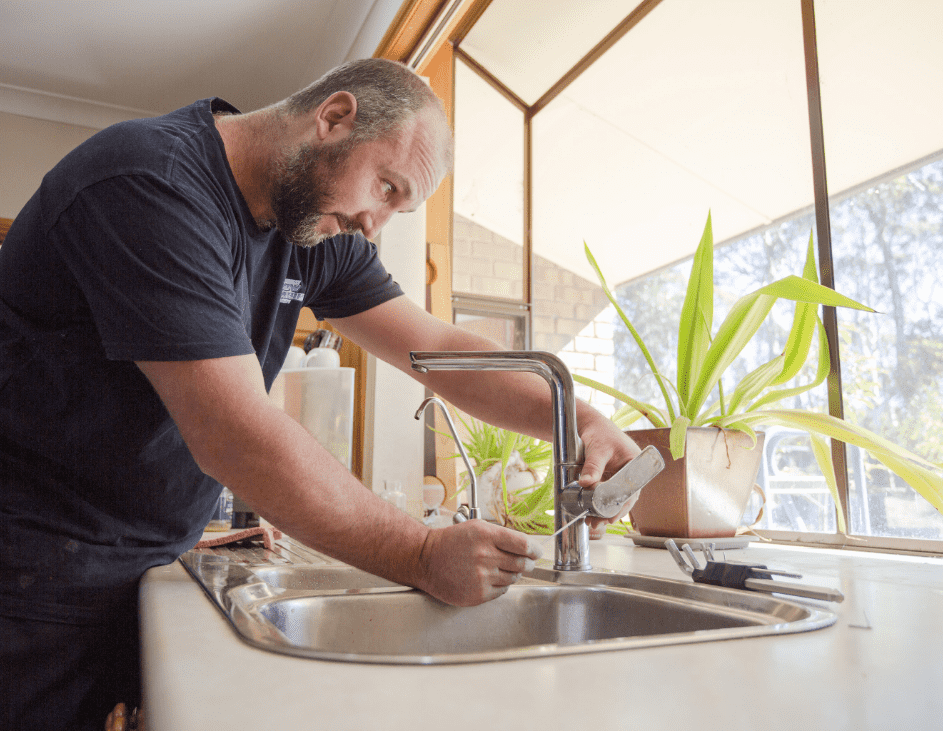 Friendly Team, Efficient Service
Free Flow now has 5 full-time tradesmen and 1 apprentice, providing a tightly integrated team and bringing over 125 years of combined experience in the industry. All our tradespeople are efficient, friendly, and experienced. We also have long-term connections with all of our sub-contractors (10 years +) including Electricians, Tilers, Carpenters, Ceiling Fixers, Concreters, Brick Layers, Excavator, and Bobcat Drivers.
A brief history of Free Flow Plumbing from owner Brett Scarborough.
I started my plumbing apprenticeship in 1988, working for one of Adelaide's leading companies at the time, Percy Priest & Son, and was the first person in South Australia to complete my Master Plumbers Certificate before I completed my apprenticeship. I was Awarded the plumbing industry's "Most Proficient – Best Overall" apprentice of the year in 1992.
I worked at Percy Priest & Son for 5 years and travelled Australia for 2 years, working in maintenance at resorts around the country. Back in Adelaide in 1996, I set up my own business, Free Flow Plumbing. Established in May 1996, I worked for 2 years on my own, then travelled overseas for 2 years while working in London, UK, on high-rise stock brokerage refits. I returned to Australia in June 2000 where I began to expand Free Flow Plumbing, taking on my first apprentice in 2001.
Tickets held: Gas Fitters Licence, Plumbers Licence, B Class Electrical Licence, and Builders Licence.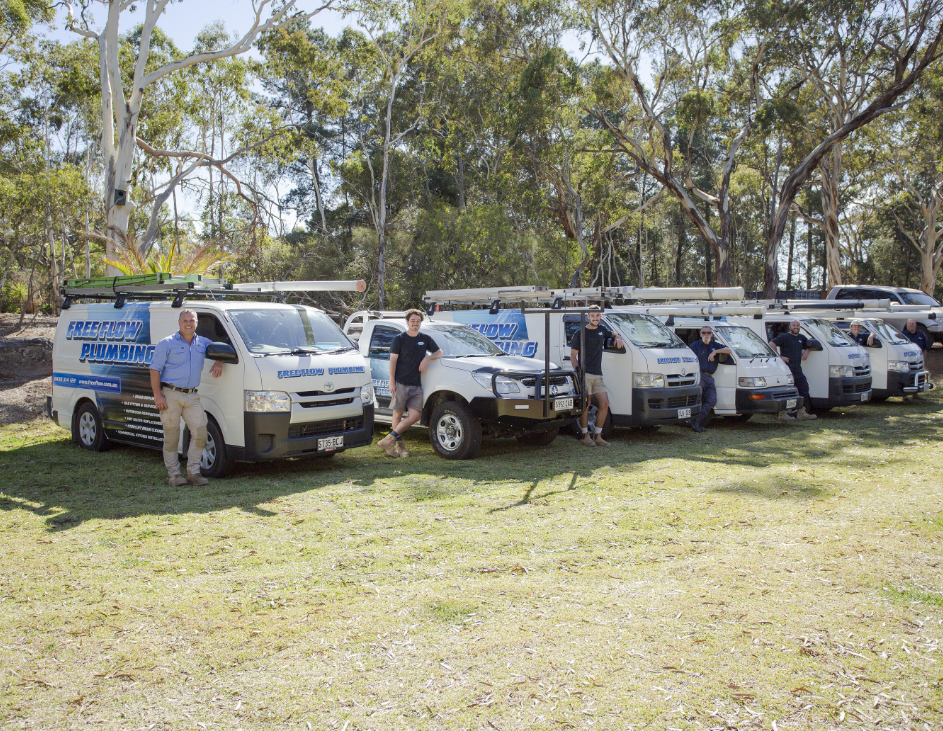 Our primary goal is to resolve the plumbing and gas fitting needs of our clients by operating each job with the utmost professionalism and attention to detail. We do it once, do it properly, and do the job right the first time.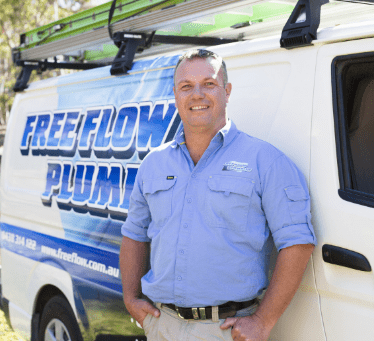 (Owner) Plumbing for 34 years
Enjoys the variety of work, that every job is different and the complexities and challenges that go with it. Leaving the customer with their problems being solved is the most enjoyable part of what I do
Is good at supporting and motivating the team to excel with doing a fantastic job for all of our services and our customers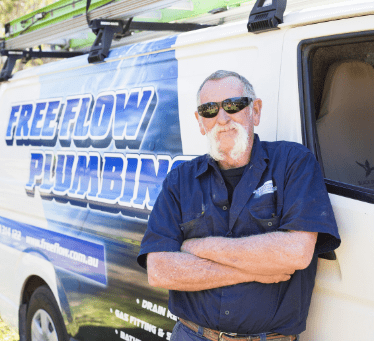 Enjoys maintenance
Father and Sons are plumbers
Is good at maintenance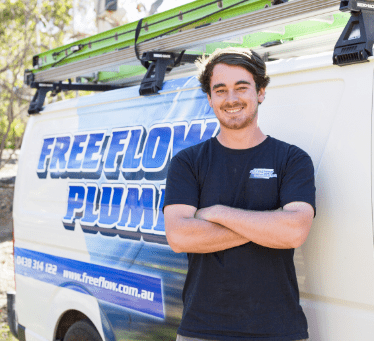 Enjoys learning the skills of the trade and growing his knowledge
Is good at helping the tradesman get the job done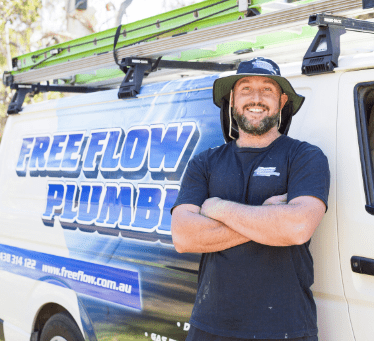 Enjoys the challenge of each job
Is good at stack work and drainage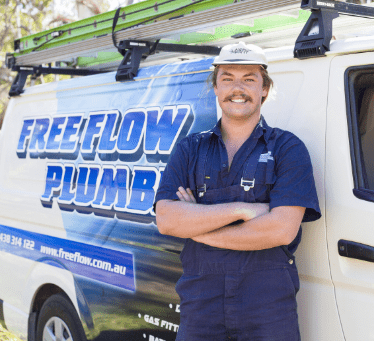 Enjoys copper work eg hot and colds and the wide variety of jobs and locations involved in plumbing
Is good at hot and colds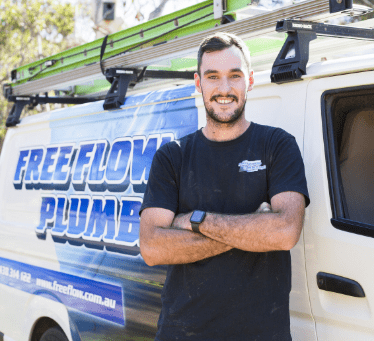 Enjoys being able to do something different everyday
Is good at drain blockages, CCTV camera work and maintenance in general
leesyl1
September 20, 2019.
Came out within the hour and repaired our hot water system. Very prompt and efficient service. Highly recommended
Johnny Flash
August 20, 2019.
Have used these guys a couple of times on each occasion explained to Brett what I needed done and no worries he had a plumber out the same day and job done to high standard at a good price.
Daryl Sowerby
June 29, 2018.
Have used Free Flow Plumbing for two services and they have been very reliable and professional. Did great work and I highly recommend them.
Kay Scott
February 12, 2018.
We have used Free Flow Plumbing for many years on our rental properties. The Brett and the team at Free Flow Plumbing are always prompt and courteous. Once notified of a job, they work in closely with our tenants so as to schedule the work when it best suits their needs. They not only do the plumbing work requested but also provide written feed back on the work undertaken plus identify other items that may require future attention. They are a reliable plumbing team and they also can provide a single point of contact for other building maintenance works such as carpentry, earth works, electrical, roofing, tiling, retaining walls concreting, gas fitting, painting, roof cleaning etc that we have used many times. I would have no hesitation in recommending them to other clients for a hassle free one stop shop to provide a total solution to your maintenance needs at an affordable price.
Brendan Pole
December 31, 2017.
Excellent work reasonably priced. Quite pleased. Great communication.